The Infographics on the National Anti-Corruption Plan is Developed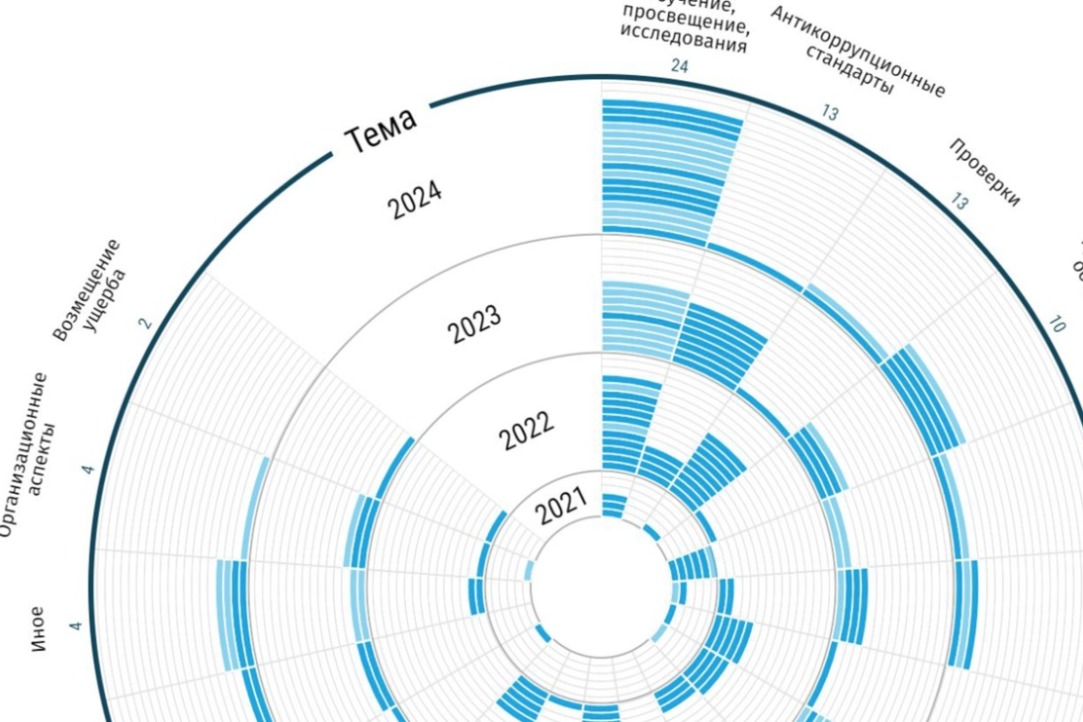 The ACC released the infographics visualizing the tasks contained in the National Anti-Corruption Plan for 2021 to 2024.
The infographics allow getting acquainted with the tasks of the Plan in two formats: they are grouped in accordance with the subject and the entity responsible for their implementation. Each topic/responsible entity is reflected in a separate sector of the circle; inside each sector the tasks are also distributed in accordance with the deadlines of their fulfillment.
In hovering the cursor over a cell, the user can see the card of a task containing the sequence number of the task in the Plan, its subject, the topic to which it is related, the deadline, the expected output and the responsible entity (entities).
By clicking on the name of the sector it is possible to open the whole list of tasks concerning a topic/responsible entity.
The approach employed in the development of the infographics has certain methodological peculiarities; the most important of them are reflected in the file attached to the infographics.
The infographics is designed to facilitate the navigation across the tasks of the Plan and is targeted at both those who are directly responsible for their implementation and experts, civil society and other stakeholders.